Indian naval ship Mumbai, a Delhi Class Destroyer, will be visiting Port Victoria from November 17-19, 2017 to undertake 
bi-annual Exclusive Economic Zone (EEZ) and anti-narcotics patrol for the Republic of  Seychelles.
The deployment of INS Mumbai adds yet another chapter to the strong defence and maritime cooperation between Seychelles and India.
The Indian Navy has been undertaking bi-annual deployment towards surveillance of Seychelles' EEZ in joint operations with the Seychelles Coast Guard for the past few years in pursuance of a defence cooperation agreement between the two countries.
The last such deployment was by INS Shardul in March 2017.
For the forthcoming patrol, it is also planned to embark officials from the Anti-Narcotics Bureau of the Seychelles Police Force to undertake anti-narcotics patrol, officials from the Seychelles Fishing Authority (SFA) to undertake patrol against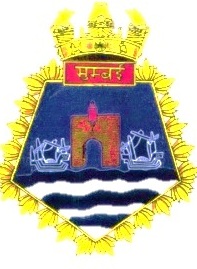 Illegal, Unreported and Unregulated (IUU) fishing and officials from the Marine Police.
During their stay in Port Victoria, the Commanding Officer and his ship's crew will hold interactions with various authorities of the government of Seychelles and the Seychelles People's Defence Forces (SPDF). The ship's officers and crew will also take part in several sporting and cultural activities during their stay in Seychelles. After leaving Seychelles on November 19, 2017, the ship will return to Port Victoria on November 25 and finally depart Seychelles on November 27, 2017.
INS Mumbai (D-62) is the third in the series of Delhi class of Guided Missile Destroyers and is based at Mumbai, India.
She was built at Mazagon Dock Limited (India) and was commissioned into the Indian Navy on January 22, 2001.
The warship has a displacement of 6,200 tonnes and a maximum speed of 32 knots.
INS Mumbai is capable of accomplishing a wide variety of missions, primarily finding and eliminating enemy submarines, large surface ships and aircraft.
The Destroyer can also effectively undertake ocean surveillance, monitoring of sea lines of communications/offshore assets and escort duties.
At the helm of the ship is the Commanding Officer Captain Amit Srivastava.
While in Seychelles, the ship will be docked at Port Victoria and will be open to visitors on Saturday, November 18, 2017 from 10am to 3pm. All are cordially invited.

Source: http://www.nation.sc/article.html?id=256544 15-November-2017